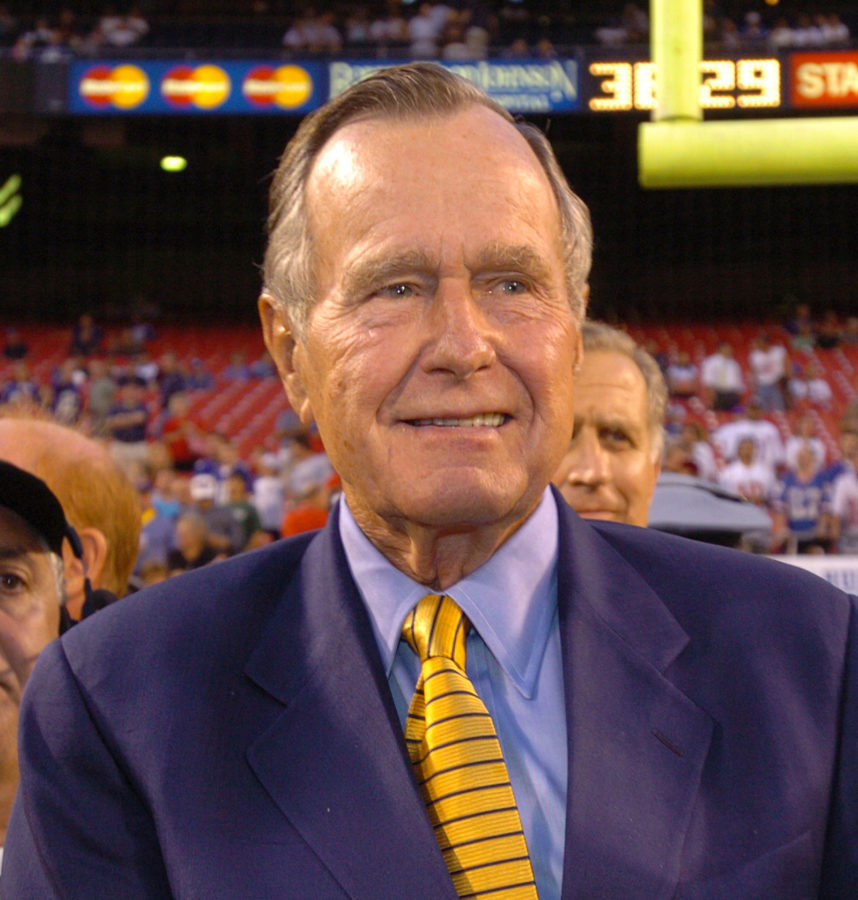 George H.W. Bush, the 41st president of the United States, a man who helped bring the Cold War to an end and who led the United States into the first Gulf War, died Friday, a spokesman said.
He was 94.
A man of tremendous energy, Bush was a sportsman – a star baseball player at Yale in the 1940s, an avid golfer and a novice skydiver – and a sports fan.
Bush made several appearances on ABC Sports and ESPN platforms.
#GeorgeHWBush. A "kinder, gentler" family man who both gave respect to others and earned the respect of others; A true patriot in deeds and not just words. An honorable man, who will be missed by family, friends, and country.

— Robert Iger (@RobertIger) December 1, 2018
In Week 2 of the 2005 NFL season, the New Orleans Saints – displaced in the wake of Hurricane Katrina's devastating damage that summer – played the New York Giants in East Rutherford, N.J on ABC's Monday Night Football. Bush was among the dignitaries present, helping to raise funds for hurricane relief.
In Week 3 of the 2006 NFL season, the Saints returned to the rebuilt Superdome on ESPN's Monday Night Football to play the Atlanta Falcons. Bush attended the game and was interviewed by ESPN's Bob Ley.
Ley voices ESPN's remembrance to Bush.
Senior Vice President and Editor-in-Chief, The Undefeated, Kevin Merida, writes about jogging with President Bush when Merida was a White House correspondent for The Dallas Morning News.