Illustrations created by: Amanda Brooks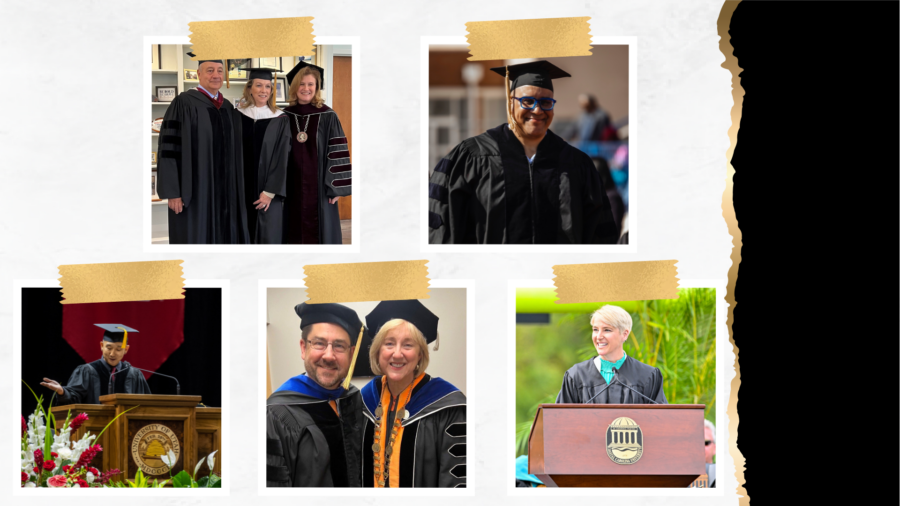 Every spring, the next generation of young professionals steps into the newest chapters of their lives and leaves their college days behind them. Welcoming each new graduate to this latest life event is an honorary commencement speaker, sharing tidbits of wisdom that helped them get from those same graduation ceremony seats to where they are today.
Several ESPN commentators and staff had the opportunity to return to their old stomping grounds to provide perspective to the Class of 2023, serving as commencement speakers this spring. ESPN senior director of communications Danny Chi (University of Utah), ESPN senior writer & co-host of SEC Network & ESPN Radio's Marty & McGee Ryan McGee (University of Tennessee), ESPN play-by-play commentator Beth Mowins (Lafayette College) and ESPN college basketball analyst Brooke Weisbrod (Coastal Carolina University) each spoke at their alma maters, while Andscape senior NBA writer Marc J. Spears addressed Langston University graduates at their commencement while receiving an honorary doctorate degree.
See below for their commencement charges to the Class of 2023, as well as a peek at their former lives as students.