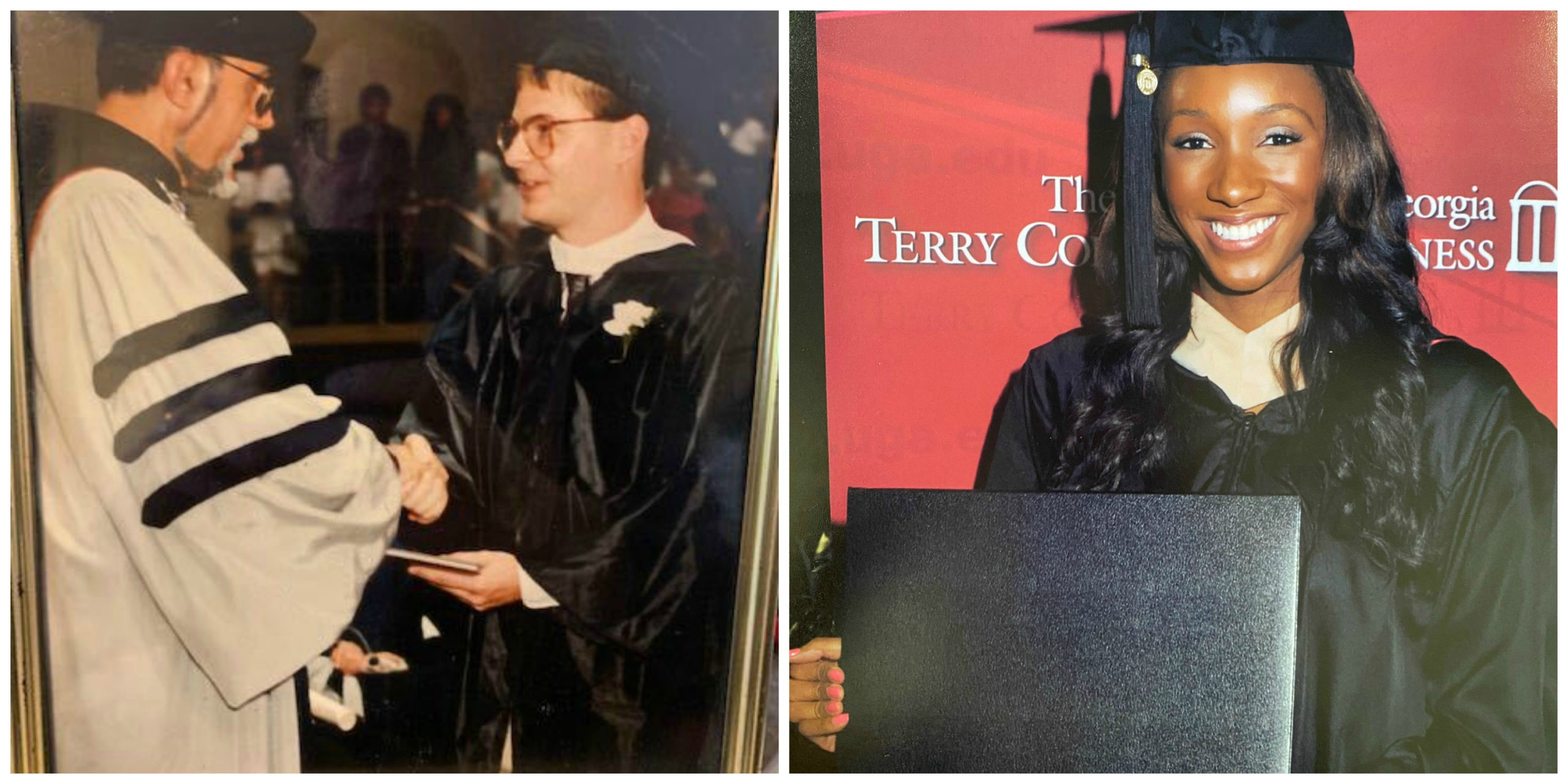 FEEL GOOD FRIDAYS
Feel Good Friday Archive
Front Row is expanding on "FGF" goodness every Friday as we put our own spin on the segment by highlighting the "good" being done by familiar faces from around ESPN who are helping to make others – and themselves! – feel good. This ongoing series showcases even more ways that ESPN is #OneTeam, signifying how we are all in this together.

One of the regular Friday highlights now ingrained in the noon ET SportsCenter is a segment called "Feel Good Friday." It's self-explanatory.
Today, the co-anchors are Nicole Briscoe and Randy Scott. SportsCenter's Feel Good Friday feature focuses on Detroit Piston Jordan Bone and his mother.
Today on Front Row, Senior NBA Insider Adrian Wojnarowski and College GameDay/ABC Saturday Night Football reporter and NBA Countdown host Maria Taylor explain why they each felt compelled to deliver virtual commencement celebration addresses during the COVID-19 pandemic.
In addition, several other ESPN commentators ranging from Laura Rutledge to Michael Wilbon also have addressed graduating classes – in some cases, voluntarily – this unprecedented spring (see slideshow below the Taylor sidebar).
Exciting news! ESPN's @wojespn, Class of 1991, will deliver the keynote address May 17 at St. Bonaventure University's 160th Commencement ceremony. Read More>> https://t.co/LOCkBhk63q pic.twitter.com/akBhJlA3NI

— St. Bonaventure U (@StBonaventure) March 9, 2020
Wojnarowski was scheduled to deliver this year's commencement speech at his alma mater St. Bonaventure University. The commencement ceremony was postponed due to the coronavirus pandemic, but Woj recorded a short message to the graduates which is set to play during this weekend's virtual celebration.
MARIA TAYLOR HAS HER ALMA MATER GEORGIA ON HER MIND
Maria Taylor was slated to be the University of Georgia commencement speaker this month. With the COVID-19 pandemic cancelling thousands of in-person 2020 commencement plans, she sent a short congratulatory video instead (see above). In the video below, she tells Front Row why it was important to her and what was supposed to be in her speech. Her message is one that many can follow: Who are the voices you're listening to and what is the purpose you're running towards? As a volleyball player at Georgia, she said that her dream job was as an ESPN sports journalist! That's a great message for all graduates looking at the next chapter.
– Anna Negron
ESPN COMMENTATORS PROVIDE INSPIRATION FROM AFAR
Get Up and SEC Nation host and reporter Laura Rutledge, along with daughter Reese, read the names of Texas J-School grads and shared the message "humanity reigns supreme."
First Take's featured commentator Stephen A. Smith shared on the Natural Light Commencement 2020 that graduates need to work hard to be great.
SportsCenter anchor Kevin Negandhi addressed Temple media and communication school grads about facing the unknown.
ESPN football analyst Dan Orlovsky spoke to graduating UConn student-athletes, telling them to be proud of what they've achieved.
Senior NFL Insider Adam Schefter was a "Zoomencement" speaker for UMich grads, expressing the importance of celebrating graduation day and what it means.
ESPN and ACC Network football analyst Matt Hasselbeck stressed to Seattle-area HS grads the importance of finding silver linings during this time.
SportsCenteranchor Matt Barrie shared with Arizona State University Cronkite grads that storytelling is more important than ever.
SportsCenter anchor Kenny Mayne congratulated Seattle-area high school grads and shared why it's necessary to take risks.
Pardon The Interruption co-host Michael Wilbon urged Arizona State University Cronkite alums to understand that while the world has changed recently, journalism still matters.
As high schools, colleges and universities around the country have pivoted to virtual commencement ceremonies, many ESPN commentators have shared their own graduation messages to seniors – in some cases, voluntarily – to offer words of congratulations and an inspirational boost.
– Amanda Brooks
Michael Skarka and Bill Hofheimer contributed to this post.